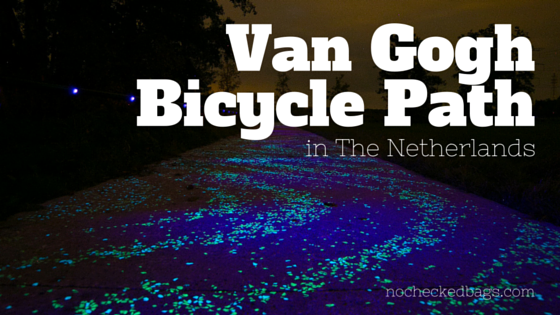 Located near the border of Eindhoven and Nuenen, you'll find one of the most scenic bike paths in the Netherlands — but you'll want to wait for the sun to go down to fully experience it.
Van Gogh-Roosegaarde Bicycle Path
Inspired by Vincent Van Gogh's Starry Night painting, and designed by artist Daan Roosegaarde, the unique Van Gogh-Roosegaarde bicycle path features sparkling stones that charge during the day and emit light at night.
The location of the bicycle path runs through where Vincent Van Gogh called home for several years, and was built in time for the Van Gogh 2015 international theme year. The path opened in November 2014 and is part of the Van Gogh cycle route that includes important locations throughout the Brabant region.
Nuenen is an important city for Van Gogh as it was where he produced his first masterpiece, The Potato Eaters. The nearby watermills of Opwettense and Colse are also featured in his works. The new bike path links those watermills.
How to Get to the Van Gogh-Roosegaarde Bicycle Path
Getting to the Van Gogh-Roosegaarde Bicycle Path is fairly easy if you're driving. There is a free parking lot just across the street and it's about a five minute walk from there to get to the lighted part of the path. You can walk along the path, but be cautious as it's dark and some bicycles don't use their lights.
Also, try to visit after the sun has been out for at least a day or two. I had previously read that during stormy days the path doesn't fully charge so the lights are more dim at night. Sadly, we've had nothing but clouds for two weeks and today was the first day that was decent. While the photos aren't bad, it was a lot of waiting for the purple lights to rotate on to try and catch the maximum brightness.
If you like this post, pin it!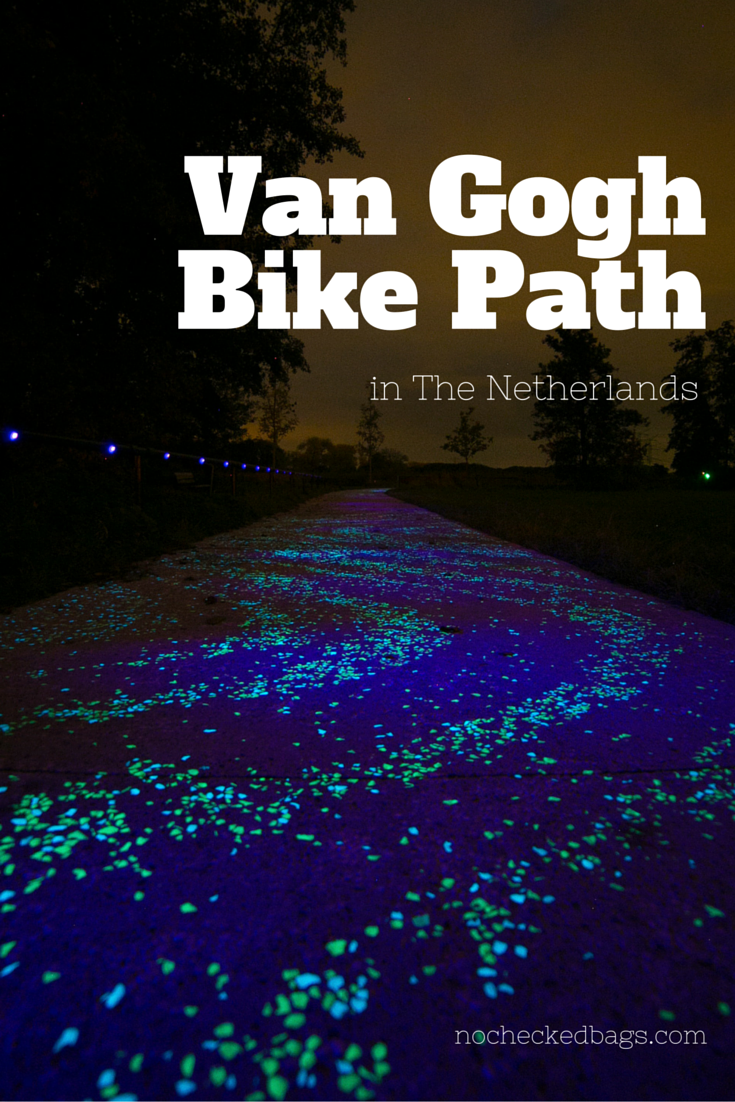 Follow me on:
Pinterest: Erin De Santiago
Instagram: Erin De Santiago
Snapchat: @erindesantiago